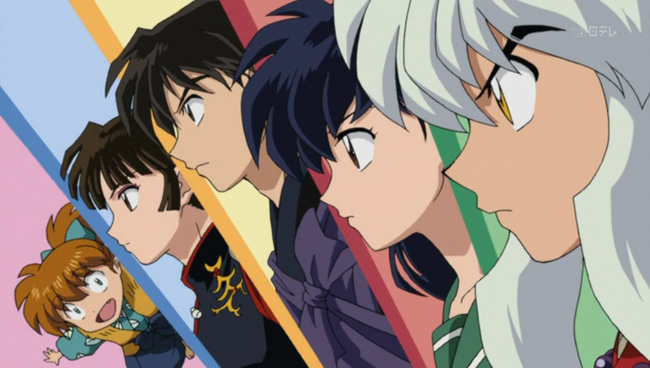 So you've reached InuSEC, short for Inuyasha Scripts & Episode Capsules.
So let's set things straight.
SCRIPTS are, well, scripts.Transcripts of the animation to be exact. Forget episode summaries, which doesn't tell you what goes on exactly.
An EPISODE CAPSULE is a collection of reference notes, quotes, things that you always wanted to know (or not) about each episode, and little things that other people noticed that you might have missed out. The Oddities and Other Notes section contains funny or odd trivia about the show. Here's a great one to show you what we mean.
Site News:
June 23, 2010: Inuyasha Jar is complete!
Omer kindly sent the screencaps for EP145 & 146, and the Inuyasha Jar is finally complete! Hugs!!
November 24, 2009: The Final Act Songs
Put up the lyrics and screencaps for Kimi ga Inai Mirai and With You.
Slowly adding content for The Final Act, let me know if you want to chip in!
Recent Comments:
Love!