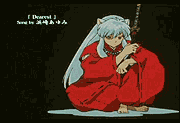 3rd ending theme | Episodes 42-60.

Transliterated by Aoi Housen
Translated by Sayuri <.(JavaScript must be enabled to view this email address)> at Anime Lyrics.
always on my mind: fanlisting for Dearest

---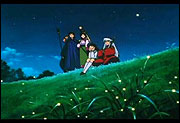 Performer: Ayumi Hamasaki
Lyrics [作詞] : Ayumi Hamasaki
Composition [作曲] : CREA + D · A · I
Arrangement [編曲] : Naoto Suzuki
avex trax
Kanji & Romaji Lyrics
English translation
本当に大切なもの以外
hontou ni taisetsu na mono igai
Except what really matters,
全て捨ててしまえたら いいのにね
subete sutete shimaetara ii no ni ne
it would be nice if we could throw out everything,
現実は ただ残酷で
genjitsu wa tada zankoku de
but reality is just cruel.
そんな時 いつだって
sonna toki itsu datte
In such times,
目を閉じれば
me o tojireba
whenever I close my eyes,
笑って る君がいる
waratteru kimi ga iru
I see you smiling.
Ah— いつか永遠の
Ah— itsuka eien no
Ah— Until the day
眠りにつく 日まで
nemuri ni tsuku hi made
I reach eternal sleep,
どうか その笑顔が
dou ka sono egao ga
that smiling face
絶え間なく ある様に
taema naku aru you ni
will stay with me without fail.
---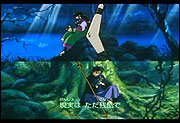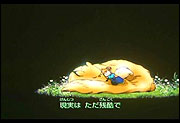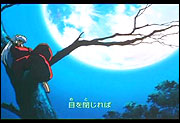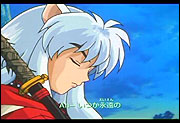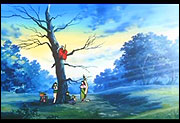 ---