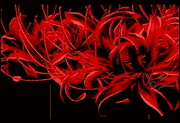 1st ending theme | Episodes 1-20, 166 & 167 ending

Contributed by Takayama Miyuki <.(JavaScript must be enabled to view this email address)> at Anime Lyrics.

---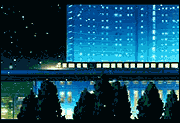 Performer: dream
Lyrics [作詞] : Matsumuro Mai
Composition [作曲] : y@suo ohtani
Arrangement [編曲] : Kikuchi Keisuke
avex trax
Tweening [繪コンテ] : IKEDA Masahi 池田 成
Director [演出] : IKEDA Masahi 池田 成
Animation Director [作画監督] : HISHINUMA Yoshihito 菱沼義仁
Animators [原画] : NAKAJIMA Rie 中島里恵
Kanji & Romaji LyricsEnglish translation
強がる事だけ 知りすぎていた私
tsuyogaru koto dake shiri-sugite-ita watashi
I've known all too well about pretending to be strong.
だけど あの時から迷いは消えたよ
dakedo ano toki kara mayoi wa kieta yo
But since then, my doubts have vanished.
見せたいと思うものがきっとあって
misetai to omou mono ga kitto atte
There's definitely things I want to show you
聴かせたい言葉もたくさんある
kikasetai kotoba mo takusan aru
And so many words I want to hear
笑顔 泣き顔も全部見て欲しくて
egao nakigao mo zenbu mite hoshikute
Laughing face, crying face, I want to see all sides of you
待っている 私はやめて
matte-iru watashi wa yamete
So I'll stop waiting
"チャンス"を掴むよ
"CHANSU" wo tsukamu yo
and seize my "chance".
あなたの事を想う
anata no koto wo omou
I think of you,
それだけで心が 強くなれる気がするよ
sore dake de kokoro ga tsuyoku nareru ki ga suru yo
and I feel like that alone is enough to make my heart grow stronger.
儚い想い ずっと
hakanai omoi zutto
I always, always wish
どんな季節(とき)でも願うよ
donna toki demo negau yo
that these fleeting thoughts
あなたに届くようにと · · ·
anata ni todoku you ni to...
would reach you...
---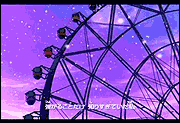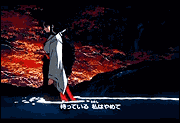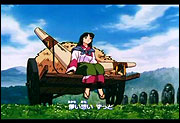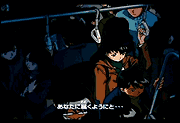 ---